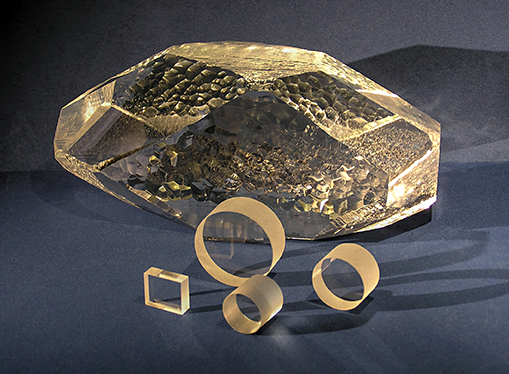 HIGHLIGHTED PRODUCT: Polarization-Rotators
Polarization Rotators are used to alter the polarization state of a beam by the amount specified (either 45º or 90º for standard offerings) by the product code.
RT Specifications.
Welcome
We appreciate the opportunity to showcase our products for you and look forward to providing the solution to your component needs. After familiarizing yourself with our services and product offerings, we hope your next step will be to place an order with our company. We believe you will become another of a growing number of satisfied customers partnering with OptiSource, LLC, currently in our 2nd decade of operations.
OptiSource, LLC is a small manufacturer of prototype and OEM quantities of optical components. Because of our size, we are able to incorporate many of the advantages and amenities associated with a larger company (i.e. a wide array of in-stock inventory) without the downside of dealing with the bureaucracies inherent in big companies.  The OptiSource staff is knowledgeable—150+ years of experience in all facets of sales, coating, fabrication, and assembly of precision optical components.