Kevin having an impromptu waveplate training session with our European partners. Elvyne, Barbara, Audrey, and Kevin engaged in a productive technical exchange. We are certainly an international company.
Woody has been engaged with our Asian business partners while Cindy has been answering questions from our domestic customers.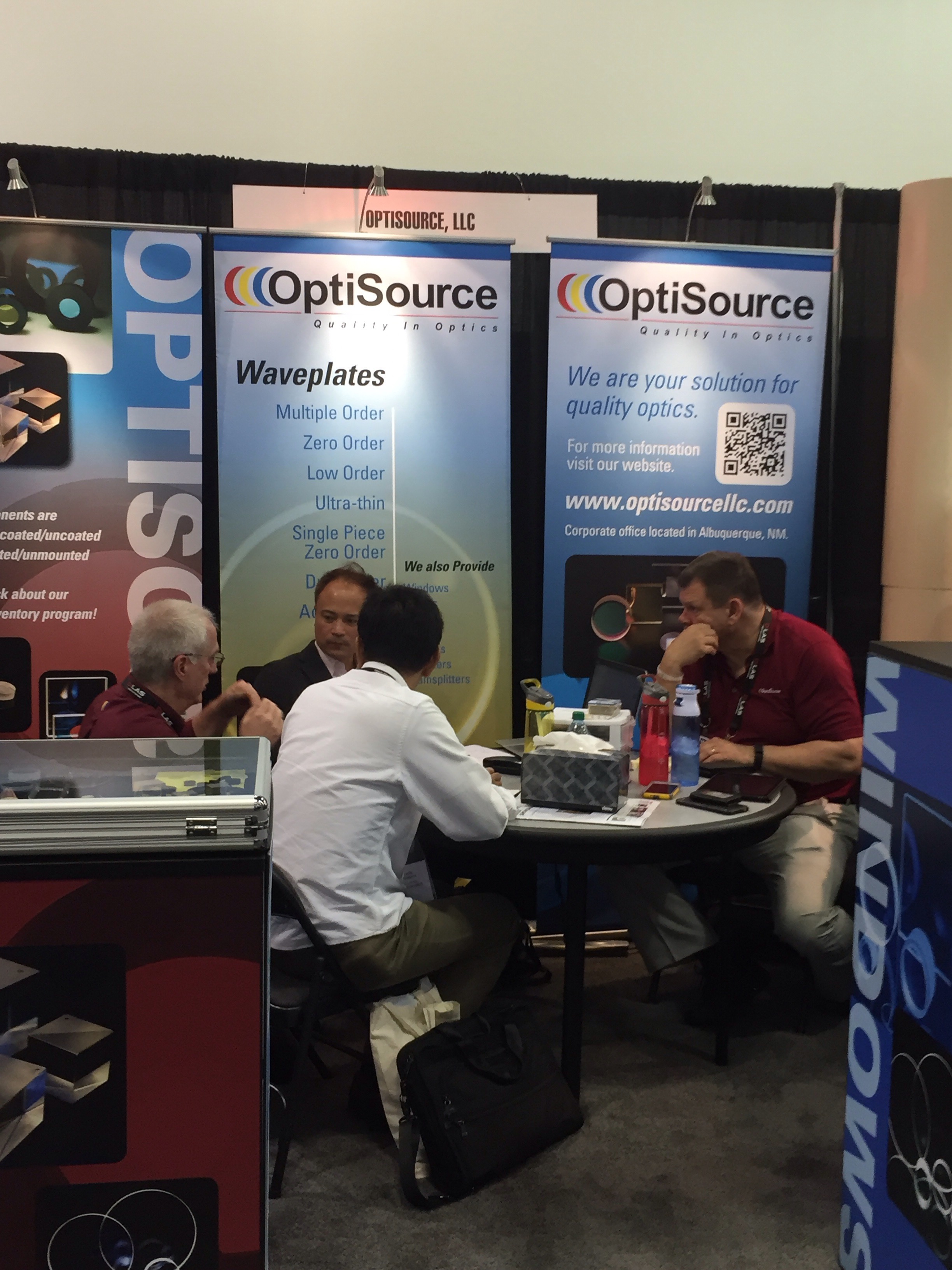 While  Woody, Cindy and Kevin have been interacting with both historical and potential new customers. The team back in Albuquerque have been responding to a surprising number of customer emergency requests with aplomb. Kevin wanted to give a shout out to Paulette back in the Albuquerque office for personally transporting an in stock QWPD to the FedEx distribution center to satisfy an after hours customer request. Thank you Paulette! Woody and Cindy really appreciate the extra effort the home team puts in while they are out of the office. OptiSource is successful because of the efforts of all involved. Troy, Mark, Judy, Nicholas, and Joanne we don't want to neglect giving a shout out to you as well. Thank you!